Public vote for national crime fighting projects goes live
The search for the most innovative crime fighting project entered its final phase as the public vote for the 2011 Tilley Awards went live.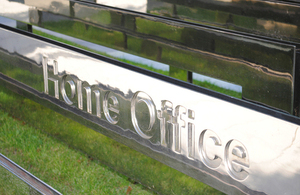 Sixteen projects are in the running following a nationwide search over the summer. The public vote will be hosted on the Home Office website and the winner will be announced in December. 
 
Policing and Criminal Justice Minister Nick Herbert said:
'The Tilley Awards are recognised across the world for highlighting the very best of British crime fighting and this year is no exception. Today's finalists deserve to be proud to have made it through to the final round. They have beaten very tough competition.
'These projects show that when police, councils, charities and the public work together they can make the real, positive changes local communities want to see.
'I want the public to be as involved as possible in making a difference to how crime is tackled in their area and feel empowered and engaged on these issues which is why this year we are opening the Tilley Awards to a public vote.'
The public vote closes on 28 November. To vote for your favourite please visit: www.homeoffice.gov.uk/tilley-awards. 
More than one hundred projects entered this year's competition. The finalists include projects in the following categories:
Anti-social behaviour
violence against women and girls
burglary
drugs and alcohol related crime
seasonal crime
community activism and community engagement
designing out crime
projects led by non-police agencies and
other crime types
Notes to editors
1.         The Tilley Awards were set up in 1999 and are named after Professor Nick Tilley, who has carried out considerable work in the UK, often commissioned by the Home Office, to develop problem-oriented policing. The awards are funded by the Home Office to encourage and spread best practice in crime fighting approaches across England and Wales.
2.         The 2011 competition invited applications from projects with specific focus on  anti-social behaviour, violence against women and girls, acquisitive crime, drugs/alcohol related crime, criminal damage/arson, seasonal crime, community activism/community engagement, design out crime, projects led by non-police agencies and any other crime types.
 
3.         Due to the exceptionally high quality of applications received within phase one of this year's competition certificates some projects have been selected for certificate of merit awards.  A full list of phase one national finalists and winners of certificates of merit is below:
a.         Anti social behaviour (Finalist) Drive Smart, Surrey - Anti-social driving; (Certificate of merit) Knocking the Nockie, Wirral - Firework misuse and anti-social behaviour; (Certificate of merit) Stopping the Rot, South Wales - repeat victimisation and anti-social behaviour.
b.         Violence against women and girls (Finalist) Operation Bluestone, Avon and Somerset - rape;  (certificate of merit) Summer Daze / Runaway Tortoise, Hampshire - supporting children living with domestic abuse
c.         Acquisitive Crime (Finalist)The Safe Bet Alliance, London - armed robberies of bookmakers.
d.         Drug/Alcohol related crime (Finalist) Reducing Crime & Disorder in the Night Time Economy, Southampton - night time economy town centre violence.
e.         Seasonal Crime (Finalist) Operation Kincorth, Humberside - fire work misuse, anti-social behaviour and attacks on rescue services.
f.          Community Activism/engagement (Finalist) One Vision, One Community, One Spirit. Stockbridge Village, Knowsley - various crime types.
g.         Design out crime (Certificate of merit) Operation Safe as Houses, Enfield, London - Residential burglary; (Certificate of merit) Cash in Transit Robberies, Lancashire.
h.         Non police agencies (National Finalist) Improving the lives of residents, Havant - various crime types; (Certificate of merit) Luton SOS Bus, Luton - Town centre violence and anti-social behaviour; (Certificate of merit) Reducing Student Victimisation, Leeds - Burglary of student accommodation
i.          Other Crime Types (National Finalist) Cowgate, A Community At Tipping Point, Newcastle - various crime types; (Certificate of merit) Neighbourhood Alliance, Doncaster - various crime types.                                                 
4.         Members of the public will be invited to vote for their favourite project from all of the projects selected as this year's national finalists and winners of certificates of merit.  Voting will open 25 October until 28 November.  Top three entries received in this year's competition and the winner of the public vote will be announced during the week commencing 12 December
5.         Projects entering into the Tilley Awards are expected to provide at least one year's worth of data to demonstrate that they have had a sustained impact on the problem that they were addressing. 
6.         For full project details and to vote please visit: www.homeoffice.gov.uk/tilley-awards 
7.         For more information ring the Home Office Press Office, Caroline Jack on 020 7035 3846
Published 25 October 2011