Press release
Public drop-in to discuss River Frome habitat improvements
Severn Rivers Trust and the Environment Agency are holding a drop-in event to share potential options for the habitat improvement project.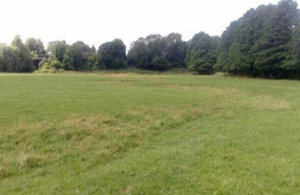 The proposed location for the project is near Bonds Mill on the River Frome.
The drop-in session will be held on Thursday 26 May 2016 between 3pm and 7:30pm at:
Leonard Stanley Village Hall
1 Marsh Mews
Marsh Road
Leonard Stanley
Stonehouse
GL10 3TB

The two organisations are working in partnership on a wider project which aims to help fish negotiate some of the barriers to migration on the River Frome. Restoring an old river channel in the floodplain, near Bond's Mill will allow fish to bypass the Mill weirs to feed, spawn and complete their lifecycles. It will also enhance habitat for a range of other wildlife which use the river.
Work has taken place to draw up some options to reconnect the channel. These options will be available for the local community to view at the drop-in. There will also be representatives from Severn Rivers Trust and the Environment Agency available to provide details about the proposed options, answer questions on this particular project and how it fits in with other work undertaken and planned on the Frome.
Cathy Beeching from the Environment Agency said:
The Frome is a beautiful wildlife corridor and a really important tributary of the River Severn but it could be even better. This project will not only promote habitat improvements for wildlife, but also make it better for people who use and enjoy the river.
Melissa Hoskings from Severn Rivers Trust said:
This is a fantastic opportunity to work in partnership to restore the River Frome to a more natural state to enable fish and other wildlife to flourish. The provision of additional habitat and the reconnection of this old channel will provide access to additional feeding and spawning areas, which helps to address the decline in fish stocks with the potential to help boost the rural economy.
Published 20 May 2016