Public disorder: information for business
Guidance, information and support for retailers and businesses.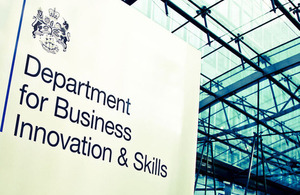 This page outlines information and advice for businesses. It can also be found on Business Link. Find out more on:
Compensation
Police guidance
Over the last week there have been incidents in London and a number of towns and cities across England, including Manchester, Salford, Birmingham, Wolverhampton, West Bromwich, Liverpool, Nottingham, Leicester, and Bristol.
Parliament was recalled for one day (Thursday 11 August) to discuss the developments. Read the Government's response and the support outlined for business.

**Special Constables **
To assist the police, businesses are urged to support any requests to release employees to undertake their duties as Special Constables.
The UK currently has around 15,000 volunteer members of the public nationally serving as Special Constables with police forces across the country.
Further information and guidance
** If you have been affected by the riots **
You will need in the first instance to report the criminal damage to the police to obtain a crime reference number. Once you have this you can begin taking steps to claim for compensation.
**Making a claim for compensation **
If you've suffered loss or damage as a result of the riots you may be able to claim compensation from your local police authority.
What the law says
The law says you may be eligible for compensation as a result of:
damage, destruction or theft to houses, shops and other buildings or their contents.
You aren't eligible for compensation from your local police authority for:
personal injury.
Your vehicle being damaged or stolen during the riot (unless the vehicle was inside a building affected by riots).
Trading at your business being affected by the riots.
**Check your insurance policy **
If you have insurance, check that your policy covers riot damage. If it does, contact your insurer directly to claim.
Making a claim from the local policy authority
If your insurance doesn't cover riot damage, or you don't have insurance at all you should** download the claim form. (PDF, 156 Kb) **
Find your local police authority
You have 42 days to make a claim for compensation.
These 42 days are counted from the first day after the damage occurred. You can contact the claims department by telephone on 0845 641 4925 or email at: riotclaimsnotification@cl-uk.com and request a call-back.
**Completed claim forms can be sent by post to: PO Box 26948, Glasgow, G2 9DP. **
Further Advice
The Association of Convenience Stores has produced information for both insured and uninsured retailers on the process for claiming damages.
The Association of British Insurers has also issued a briefing on the legal issues around claiming for compensation.
Acas (Advisory, Conciliation and Arbitration Service) have published advice for employers and employees if the business had been disrupted.
You can find information on business continuity and risk management at Business Link.
Companies House has also offered assistance if some companies have difficulty filing documents with them at this time.
Arson advice for business can be found here.
Police Guidance
Consult police guidance to prepare for any incidents:
Where possible retail premises should be suitably staffed with security guards.
Ensure staff report any suspicious activity to security and/or police.
Consider regular checks of the building and surrounding area.
Identify areas that are vulnerable to forced entry.
Make sure all service doors are kept locked and secure when not in use.
Ensure your CCTV system fully operational.
In case of an emergency is there a record of the names of keyholders who can be contacted.
Consider removing high value goods from display windows overnight.
Consider keeping as little cash as possible on the premises.
Ensure that your premises are secure and if fitted your alarm systems are fully operational.
In the event of a non emergency, call the police on non emergency number 101. (only available in London and some areas)
In the event of an emergency, call the emergency number 999.
If you have any information you wish to provide to police anonymously you can contact the Crimestoppers charity on 0800 555 111
In addition the Police ask all businesses to consider their local environment. Where rubble, builders skips, flammable liquids, gas canisters etc are visible these should be locked away or removed completely from the area.
It would also aid some investigations if lighting in the area is well maintained and working and brightness levels are set to higher levels than normal.
Reasonable Force
**Does the law protect me? What is 'reasonable force'?
**Anyone can use reasonable force to protect themselves or others, or to carry out an arrest or to prevent crime. You are not expected to make fine judgements over the level of force you use in the heat of the moment.
So long as you only do what you honestly and instinctively believe is necessary in the heat of the moment that would be the strongest evidence of you acting lawfully and in self-defence. This is still the case if you use something to hand as a weapon.
As a general rule, the more extreme the circumstances and the fear felt, the more force you can lawfully use in self-defence.
**Do I have to wait to be attacked? **
No, not if you are in your own home/business and in fear for yourself or others. In those circumstances the law does not require you to wait to be attacked before using defensive force yourself.
Keep up to date with your local police force
Follow the links below to find out the latest information and updates in your area where there have been disturbances, or wish to contact the police:
Links
The following trade organisations and bodies have also issued advice following the disturbances in London and other parts of the country:
This web page will be updated with further information once it becomes available. You can also follow further updates on the BIS twitter feed
Published 9 August 2011