Protests take place in Greece as Greek parliament vote on austerity bill
The Greek Parliament vote on proposed austerity measures today. British nationals in Greece should be aware of protests, avoid large crowds and monitor local media reporting.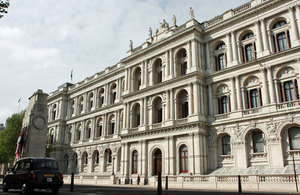 Industrial action in October is affecting transport services in Greece, including air travel. Visitors should expect regular strikes and demonstrations. These are sometimes called at short notice and can cause disruption to public transport in and out of Greece (including air travel and ports).
Road closures can be expected in Athens and are often not announced in advance.
Our travel advice for Greece has details of major pre-planned strikes
Published 20 October 2011