Press release
Proposals to address risks from non-bank financial institutions
The Government has published proposals to help the authorities deal with the failure of parts of the financial system other than banks.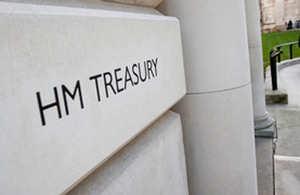 The Government has published proposals that will help the authorities deal with the failure of parts of the financial system other than banks, Mark Hoban, Financial Secretary to the Treasury, has announced today. 
By taking forward the recommendation of the Independent Commission on Banking to ring-fence retail banking, and adopting the reforms proposed as part of the Financial Services Bill, the Government is already fundamentally reforming both the structure and supervision of the banking sector. 
However, banks are only part of the financial system, and today's proposals consult on what policies will best deal with the risks associated with other financial institutions, and with financial market infrastructure - the various networks that connect market participants.
The consultation covers four broad categories - investment firms, central counterparties, other financial market infrastructure firms (such as payments systems) and insurance companies.  The consultation does not assume that a resolution regime is required for all categories, but consults on the most effective way to deal with the institutions and infrastructures, the failure of which is most likely to have systemic implications.
Mr Hoban said:
The proposals set out in today's consultation complement the ongoing work the Government is carrying out to reform the UK's banking sector.  This consultation underlines the Government's commitment to maintaining the UK's position as a pre-eminent global financial centre, while also ensuring that the financial services sector is able to provide essential services to the wider economy without posing a risk to financial stability.
Notes for Editors
In the Banking Reform White Paper published in June this year, the Government undertook to explore the case for addressing gaps in the resolution regime framework for non-banks.  These proposals take this work forward.

Today's consultation, which closes on 24 September 2012, can be found in our consultation section under: Financial sector resolution: broadening the regime

There is ongoing international work on these issues, including in Europe on the European Commission's proposal for the Recovery and Resolution Directive.  The UK will work to appropriately reflect European and other international developments in the design of the proposals being consulted on here, in particular to ensure that any UK action in this area is consistent with European legislation.
Published 1 August 2012