News story
Proof of concept funding: help our understanding
If you are a businesses, researcher or funder please take part in a short survey for Innovate UK's review of proof of concept funding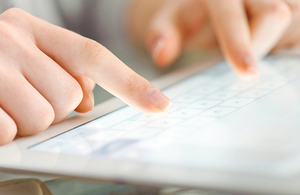 Innovate UK is carrying out a review of proof of concept funding for businesses and academics.
We are first asking businesses, universities, public sector research establishments, other research organisations and fund managers to take a short online survey to help us establish the facts.
We want to know how different organisations and sectors view proof of concept funding, and to understand what sources of proof of concept funding are available and how they are being used by businesses and researchers.
Views are being sought from applicants for the funding and from fund managers.The survey should take only 10-to-15 minutes.
Published 19 May 2015