Promoting the UK's International Energy Strategy
Foreign Office Minister Lord Howell is visiting the Gulf next week to strengthen the UK's relationship with Gulf countries on energy issues.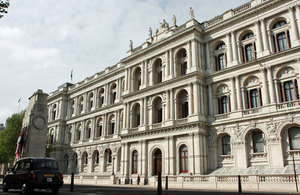 The Foreign Office Minister will visit four countries in four days.
First he will visit Qatar, where he will reinforce the UK-Qatar gas relationship in meetings with senior members of the Qatari government, including the Minister for Energy and Industry.
In a speech to the International Energy Forum in Saudi Arabia he will talk about aims to enhance oil price stability and the economic problems of sustained high oil prices.
He will finish his visit in United Arab Emirates and Kuwait where he will talk about UK aims to reduce global demand for oil and gas by promoting low carbon technologies.
Published 27 May 2011