News story
Promoting of personal injury legal services in NHS premises
David Nicholson writes to the NHS to clarify the position.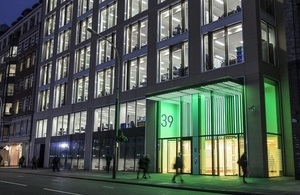 Following recent media and parliamentary interest in advertising and other forms of promotion of the services of personal injury lawyers or claims management companies on NHS premises, David Nicholson has written to clarify that these should not be supported as they risk undermining the NHS's relationship with, and responsibilities to patients.
Read the letter about promoting personal injury legal services in NHS premises.
Published 23 February 2012