World news story
Programme Fund - call for bids for tech specialists
The British Embassy Tokyo is inviting interested parties to submit bids for the role of tech specialist. The deadline for bids is 1600 on Thursday 24 May 2018 (Japan time).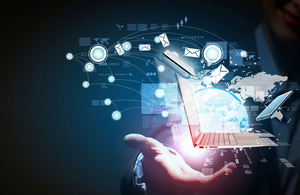 The British Embassy in Japan has a key objective in 2018-19 related to strengthening links between Japan and the UK in the field of AI as well as other areas of the digital and technology sectors. There are already a significant range of collaborations in research, investment and trade between the two countries. As one of the world's leading technology centres and with a technology sector growing at around double the pace of the normal economy, the UK offers a very strong opportunity for partnership with Japan – we want to grow the partnership further over the next 12 months.
DETAILS OF REQUIREMENT
To analyse and implement recommendations from a report on AI opportunities in Japan
To provide specialist support on a promotional and business engagement campaign focussed on UK strengths in AI
To identify and engage with 10 Japanese companies with specific interest in investing into the UK in the AI or digital field and set out account plans to support their investment
To speak at two key events during this calendar year to promote UK trade and investment opportunities in AI
To work with a trade mission of UK companies coming to Japan focussed on AI
To building specific relationships with large Japanese ICT companies with an interest in a trade or investment relationship with the UK outside the AI sphere.
To find out more, including how to bid, please download the Request for Quotes (PDF, 806KB, 14 pages) . If you have any queries, please contact: APAC.Procurement@fco.gov.uk
Published 11 May 2018