World news story
Programme Fund: call for bids for prioritising sectors
The British Embassy Tokyo is inviting interested parties to submit bids for the research of the assessment of priority sectors and policy options for future UK-Japan trade.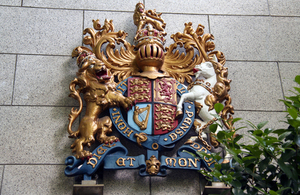 As the UK prepares to leave the European Union, the UK government will explore options for future trade and investment arrangements with Japan. These will focus on the sectors of greatest economic importance for both countries, and will take into account the detail of any deal reached in the context of the EU-Japan Economic Partnership Agreement, as well as developments in exit negotiations between the UK and EU, and the status of other multilateral and bilateral trade arrangements.
Building on previous analysis, this will be a comprehensive two-phase study: to develop the evidence base on the current and future bilateral trade relationship between the UK and Japan and prioritise sectors for future trade arrangements; and to identify and analyse potential policy options to take these forward, delivering greatest impact in the priority sectors identified. This should include an in-depth sectoral analysis of existing and potential trade opportunities between the UK and Japan taking account, for example, of policy and demographic developments in both countries and more widely, areas of competitive advantage and relative degrees of market access, to identify and prioritise areas for focus in policy-making. This would be followed by further analysis of specific barriers restricting trade in an agreed number of top priority sectors. This analysis should be underpinned by sound research and robust economic modelling and take account of a range of scenarios. It should, in turn, underpin the second phase assessment of a full range of options for delivering the future trade relationship, including narrower sectoral instruments as well as broader comprehensive arrangements, with policy recommendations on approaches to deliver the most successful overall outcome for the UK.
Required outputs would be a written report by an external implementer based on literature reviews, macroeconomic analysis and discussion with relevant stakeholders, to be ready by end July/early August 2017 and the author(s) will be expected to present their findings by Aug/September 2017.
Guidance on bidding:
Please send your technical proposal including explanation of how you would undertake the task, CV and estimate of costs to: ayaka.harayama@fco.gov.uk.
Email title is: "Call for bids: prioritising sectors"
Note: Technical proposal should include: Outline of the Study, Methodology, Timeline & Expected outputs. Cost estimates should include unit cost (e.g. budget/day x working days x author(s)). The deadline for submitting full bids is 1700(Japan time) on Thursday, 15 June.
Published 31 May 2017