World news story
Programme Fund: call for bids for healthcare sector research
The British Embassy Tokyo is inviting interested parties to submit bids for the healthcare sector project.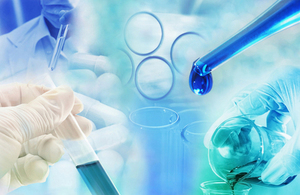 Supporting British healthcare innovators: creating new opportunities in Japan
The EU is pursuing mutual recognition arrangements with a number of countries including Japan. This will facilitate import arrangements between different countries, including the UK and Japan. Within the overall umbrella of this multilateral approach, we are seeking an expert who can:
Distil areas that would accelerate the creation of business opportunities for UK healthcare business in Japan and make proposals for enhancing progress on discussions in those areas
Identify other areas where UK/Japan are natural allies and propose/implement areas for further collaboration or overcoming any blockages – both through ongoing UK/Japan work (eg dialogue, seminars, joint research, etc) and/or further multilateral interventions
Build on a recent "healthy-ageing trade opportunities" scoping report by quantifying the potential opportunities to UK business of different intervention. This will be important in prioritising interventions.
Make recommendations for UK interventions and approaches, based on Japanese healthcare/private sector policy priorities (using regulatory systems to reduce fiscal burden, encourage innovation, etc) that would also strengthen healthcare policy in both countries and business collaboration between the UK/Japan. These interventions should take into account the context of ongoing multilateral mutual recognition work but do not need to be limited to activity under this umbrella: other proposals for interventions would also be welcome.
The required outputs are:
A written report in English, with presentation of interim findings (by mid-August 2017) and final report (mid-September)
The report would need to be based on existing knowledge of the UK and Japan healthcare world – from both private and public sector perspectives
The researcher would need to work closely with existing British Embassy Tokyo/British Consulate Osaka cross-Embassy Life Science Teams. Any report would need to be based on existing knowledge of the UK/Japan healthcare field, from both private and public sector perspectives, and include desk research and interviews. It will be important that the researcher is aware of the scope and of existing UK/Japan collaboration and the ambition/direction of travel of planned work. It is possible that we would ask the successful project implementer to travel to the UK to undertake research (likely dates are early July 2017). If so, the British Embassy would cover the cost of travel and accommodation for a three-four night stay (or this could be included in the bid if preferred). The implementer would be required to set up their own meetings in Japan (and if necessary some of the UK meetings).
Guidance on bidding:
Please send your technical proposal including explanation of how you would undertake the task, CV and estimate of costs to: Yuki.Saito@fco.gsi.gov.uk Email title is: "Call for bids: the Healthcare sector research" The deadline for submitting full bids is 1700 (Japan time) on Friday 9 June.
Please contact Yuki.Saito@fco.gsi.gov.uk for any enquiries.
Note:
Technical proposal should include: Outline of the Study, Methodology, Timeline & Expected output. Cost estimates should include unit cost (e.g. budget/day x working days x author(s)).
Published 1 June 2017