World news story
Programme Fund: call for bids for food and drink sector research
The British Embassy Tokyo is inviting interested parties to submit bids for the food and drink sector research.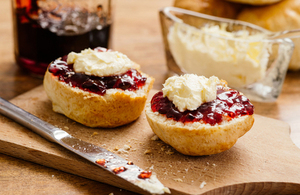 We expect the work to be in two parts:
What market access barriers and opportunities exist in Japan for the UK food and drink sector, taking into account Japanese market size and future expected growth and UK strengths?

What commercial practices and consumer preferences act as barriers to exporting British food and drinks to Japan? This part of the research should focus on specific subsectors in which UK industry is competitive, including

Fresh and Processed Meat
Dairy products
Alcohol
Seafood
The specifics of these sub-sectors will be agreed in discussion with the British Embassy. The analysis should cover both upstream and downstream products.
The report will also need to make recommendations on specific areas of focus for future partnership or collaboration based on potential commercial benefit.
Outputs:
Required output is a written report with policy recommendations by August (based on literature reviews, macroeconomic analysis, and discussion with relevant stakeholders) and the author(s) will be expected to present their interim and final findings in person at the British Embassy Tokyo by early September at the latest. We estimate that the project would take 15-25 working days, depending on experience.
Requirements:
The successful contractor must have detailed knowledge of the Japanese food and drink sector, including regulations, tariffs, corporate practices and consumer preferences, as well as an understanding of UK food and drink industry (to be discussed further with British Embassy team who can provide more insight). They should also have a clear track record of producing insightful reports. The British Embassy is looking for a contractor that could cover both part of the reports, but we may also consider commissioning two separate contractors for the two reports. So the contractor could provide a quote for one part of the project only if appropriate. The final report should be in English but the British Embassy may be persuaded to accept a report with some sections in Japanese.
For this project, please send an expression of interest, explanation of how you would undertake the task, experience of the company, CV of the author(s) who would lead the work, and estimate of costs to Ayaka.harayama@fco.gov.uk by 1700 (Japan time) on Monday 12 June (preferably in English, but may consider Japanese). Email title is: "Call for bids: the food and drink sector"
Please contact Ayaka.harayama@fco.gov.uk for any enquiries.
Published 31 May 2017