Programme aims to boost construction success
Olympic Delivery Authority (ODA) to share best practice with industry.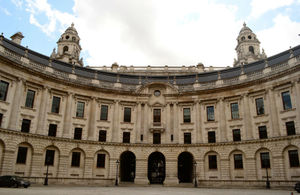 A new programme has been launched to share best practice learnt from the successful construction of the Olympic Park.
Under the Learning Legacy scheme, the organisations involved in delivering the park will help businesses raise the bar in ten areas including design and engineering, planning, procurement and project management. It will build on the ODA's record of setting targets well above industry benchmarks and tackling issues such as getting more women into construction, building better health and safety records and completing projects on time and within budget.
The website is a collaborative project between the ODA, contractors, professional institutes, government bodies and academia, and can be contributed to over time, becoming a comprehensive online library for companies of all shapes and sizes to refer to.
"The Learning Legacy framework is the embodiment of a new benchmark that has been created in delivering Europe's largest construction project to the ultimate deadline and within budget," ODA Chairman John Armitt said. "The scale and speed of the coordinated UK effort to build the venues and infrastructure is unprecedented and the knowledge and lessons gained during construction will both benefit the industry and act as a catalyst for inward investment."
Culture Secretary Jeremy Hunt said: "The Olympic Park is a showcase for the best of British design, engineering, construction and project management. We want companies to win new contracts off the back of this success story but also to share the best practice across industry as a whole. Learning Legacy will ensure that important lessons are shared throughout the industry."
The Olympic venues have earned a number of plaudits, in particular the Velodrome, which was listed for the 2011 RIBA Stirling Prize for architecture and won the Prime Minister's Better Public Building Award 2011.
Further information
Published 13 August 2012