Procurement call for evidence
A call for evidence on how procurement in the NHS can be transformed is issued today. Views and contributions are being sought from the NHS,…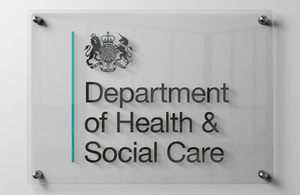 A call for evidence on how procurement in the NHS can be transformed is issued today. Views and contributions are being sought from the NHS, industry, other government departments, the academic, scientific and third sectors and social care. This could include actions for the Department of Health, wider government, industry, the NHS Commissioning Board, other national bodies, the NHS, or other sectors.
Sir Ian Carruthers, who is leading the work, said:
'Whilst some improvements in NHS procurement are evident, the pace of change is not sufficient to meet the financial challenge facing the NHS.
We need more innovative procurement processes and more widespread procurement of innovation. By harnessing relationships with suppliers, the NHS can adopt existing innovations and stimulate new innovation to deliver quality and value, for both NHS patients and taxpayers.'
Read the call for evidence and ideas document and the letter from Sir Ian Carruthers. To contribute to the call for evidence please see our online form*.
Guidance published today provides the first steps that NHS trusts need to take now. Read further information on Innovation Health and Wealth.
updated 20 December 2012. Call for evidence closed.
Published 28 May 2012