Probation team achieve top results
Probation staff in Northumbria have helped score top marks for keeping offenders on the straight and narrow.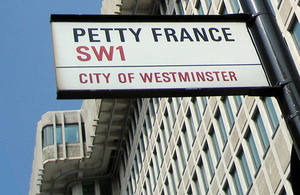 Northumbria Probation Trust achieved an 'exceptional' performance rating during all four quarters of the year to March - its first year of operation as a public sector probation trust.
The figures show the Trust easily exceeded its targets for the year. 85 per cent of offenders completed their community order successfully, and 91 per cent completed alcohol treatment requirements, while 72 per cent met the drug rehabilitation requirements set by the courts.
A total of 181,000 hours of unpaid work was also delivered in communities as part of the trust's Community Payback scheme.
Nick Hall, acting chief executive of the Trust said the rating showed the quality of the probation services being provided to communities across Northumbria said.
'I am very proud of our staff and what we have accomplished,' he said. 'We continue to evolve as an organisation, working in an increasingly competitive environment and continuing to protect the public and cut crime as well as identifying efficiencies to ensure value for money.
'It is our experienced, committed and extremely talented staff who enable us to deliver this year on year.'
The Trust is now making plans to further tackle re-offending rates and expand its new volunteering scheme to help the trust stay at the top of the table when it comes to performance rating.
Published 6 June 2011