Probation service wins excellence award
The Probation Service has scooped an excellence award for continually improving the quality of its services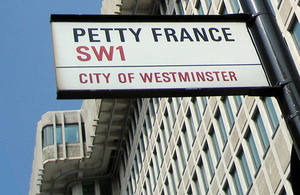 It was awarded the 2011 British Quality Foundation's (BQF) 'Gold Medal for Excellence' at an awards ceremony in London hosted by journalist Louise Minchin and attended by HRH the Princess Royal.
It is the first time a public sector organisation has won the award, previous winners of which include Ricoh UK Products, Siemens UK and TNT Express.
Crispin Blunt MP, Minister for Prisons and Probation, said: 'This prestigious award recognises the professionalism of probation staff and the excellence of their work.
'This very public recognition of not just what they do but, perhaps more importantly, how well they do it, will be a source of pride for probation staff.'
Joe Goasdoue, Chief Executive of the BQF, added: 'Our Gold Medal is awarded every year to an organisation which stands out as a shining example of excellence to others.
'It has been a particular pleasure for the BQF to give such a prestigious award to a public sector organisation for the first time and it was thoroughly deserved. I congratulate the Probation Service.'
The BQF 'Gold Medal for Excellence' is awarded by the BQF Board to recognise outstanding and continued commitment to sustained excellence over a number of years.
The Probation Service is made up of 35 independent trusts, which supervise a caseload of some 247,000 offenders every year.
Published 17 October 2011