Press release
Private sector must lead economic recovery in Wales, Cheryl Gillan tells business audience
Economic recovery in Wales must be led by the private sector, Welsh Secretary Cheryl Gillan told businesspeople and entrepreneurs in Cardiff…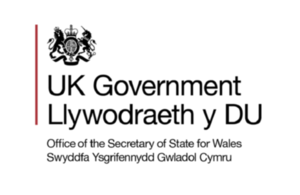 Economic recovery in Wales must be led by the private sector, Welsh Secretary Cheryl Gillan told businesspeople and entrepreneurs in Cardiff Bay today.
Delivering the keynote speech at the 2010 Callaghan Lecture as part of the Chamber of Commerce Business Week, Mrs Gillan said: "The public sector is a vital employer. And I have no wish to denigrate the fantastic job that our public servants do, but with over a quarter of the Welsh population employed by the state, everyone must acknowledge that the size of the public sector in Wales is unsustainable.
"It is only by growing and developing our private sector that we can rebalance our economy. And at the same time reverse the years of social and economic decline.
"We already have some real success stories in the private sector in Wales. Recently I visited the liquefied natural gas terminal at South Hook near Milford Haven. The company estimates the terminal injects in excess of £1bn into the local economy and has created significant job opportunities in Pembrokeshire and the surrounding community. Its value cannot be overstated.
"Firms like Admiral lead the way in what Wales can achieve. A model employer with record profits and ambitious plans for the future, including a new HQ in Cardiff housing 3,000 staff, we should celebrate the fact Admiral is a FTSE 100-listed company. But we should also be asking why it is Wales' only FTSE 100-listed company.
"We need to nurture our home-grown businesses with an environment that helps them to succeed as well as attracting companies from abroad by making Wales a truly great place to do business.
"This is why we are reforming the corporate tax structure, aiming to have one of the most competitive tax regimes in the G20 within the next four years. It is why we are simplifying business regulation with a 'one in, one out' rule that means new regulations can only be introduced if another is removed.
"It is why we are looking at "sunsetting clauses" to ensure that regulations only stay in force as long as they are needed. And why we are reforming the banking system, to ensure that viable SMEs have access to the vital flows of credit they need to compete and to expand."
The full version of Mrs Gillan's speech is available at: http://www.walesoffice.gov.uk/2010/09/21/secretary-of-state-for-wales-speech-callaghan-lecture/
Published 21 September 2010