Press release
Prisoners pitch for their future investment
Prisoners at HMP Durham will have the opportunity to pitch their business ideas to a group of local employers and volunteers.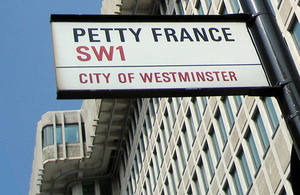 Local employers will be working with prisoners at HMP Durham to teach them about business development including learning marketing, finance and operational necessities. Prisoners will build ideas, plan a presentation and pitch a product, gadget or service to a group of potential employers with the opportunity to find a job.
The event is spearheaded by the Mitie Foundation, which is an independent charity, focused on creating opportunities for people of all backgrounds to join the world of work. This Business Challenge Day aims to raise the aspirations of the offenders and to unlock their potential for sustained employment.
HMP Durham has an employer engagement unit aimed at those prisoners who are due for release soon and delivers a number of qualifications specially aimed at enhancing employment prospects, this includes the job shop which teaches CV writing and assists with job searches/ing.
The prisoners will have the chance to put this training into practice during the second part of the Business Challenge Day. This will see the employers engage directly with the prisoners, providing career talks, one-to-one chats and interview practice, with the potential for real and lasting jobs on release.
The event is aimed at encouraging more employers to work with offenders in prison, to see their potential and to take on ex-offenders on release.
Paddy Stanley, Head of the Mitie Foundation said:
As a member of EFFRR (Employer Forum for Reducing Reoffending) the Mitie Foundation's 'Business Challenge Day' is only the first step in our innovative approach to addressing skills shortages through local employer engagement. We aim to match employers who need skills, with people who need work.

By considering people with a criminal conviction for employment we can help reduce the risk of re-offending, challenge the misperception of ex-offenders, and achieve real and long-term benefits for society.
The learning, skills and employment function at HMP Durham offers prisoners the opportunity to participate in a wide range of educational, vocational training and employability courses to increase their chances to find employment on release including construction, waste management and ICT. Their strategy embraces the three core themes of; empowerment, enterprise and employability.
Prisons Minister Andrew Selous said:
Business Challenge Days are exactly the kind of scheme we need to show employers just how valuable ex-offenders can be to businesses. Through opportunities such as this we are able to connect prisoners to potential employers and provide sustained employment.

By working together with local and national businesses and providing prisoners with vital skills they need to find work, we can help reduce reoffending, cut crime and make our streets safer.
Notes for editors
The Employers' Forum for Reducing Re-offending (EFFRR) is a group of local and national employers that provide job opportunities for offenders.
To join EFFRR or to find out more, please complete the form in the Sign-up to EFFRR section.
HMP Durham is a Cat B local Prison
Currently the prison releases offenders to the North of England & Yorkshire region.
For more information, please contact Louise Northam on 0203 334 3510
The Mitie Foundation is the charity arm of Mitie, the facilities management company.
For further information, contact:
Lauren Hepburn, Investor and Public Relations Manager, Mitie Group plc
Telephone: 44 20 3123 8720
Email: lauren.hepburn@mitie.com
Published 21 April 2016