News story
Priority UK visa service launches in Hong Kong
The UK Border Agency is enhancing its visa service with the introduction of a new priority visa service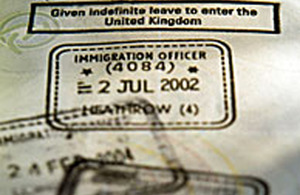 Customers who pay an additional fee will have their application placed at the front of the processing queue. Those applying for non-settlement visas can expect to have their passport and visa decision returned within 3-4 working days and settlement visas within 10 working days. The standard service is within 15 working days for non-settlement and within 12 weeks for settlement.
The new priority service is available to anyone applying for a UK visa from Hong Kong. This includes those applying under the Tier 4 student route, the Tier 1, Tier 2, Intra-company transfer work routes and as overseas domestic workers.
Applicants who opt for the service will be required to pay HK$990 using the VFS Global (the UK Border Agency's commercial partner in Asia Pacific) on-line payment portal before they visit the visa application centre to lodge their application. The introduction of this new service for our high value Hong Kong customers follows other recent improvements to the UK visa service including the introduction of online payments and a streamlined visa application process for students.
The visa application centre in Hong Kong receives approximately 16,000 visa applications annually, with the vast majority being students. In 2012, 98% of first-time applications from HKSAR and BNO passport holders were successful.
Caroline Wilson, British Consul General to Hong Kong said:
Our new priority visa service is part of our continued push to streamline the visa application process and provide our high value customers with added value services. Feedback tells us that many Hong Kongers who apply for a visa would like faster processing and our new priority visa service will provide this.
Robert Ness, Director, British Council Hong Kong said:
We're very pleased to see the launch of this priority service which will be welcomed by students, especially those who receive confirmation of their UK university places just before the start of the academic year. The UK visa service in Hong Kong has improved significantly in the past few years and this continued commitment to excellent service reflects the importance the UK government places on high value students going to the UK.
Further information
More information about the new priority visa service and a link to the payment portal can be found on the UK Border Agency in Hong Kong website.
Published 18 February 2013