World news story
Princess straight to work en route to Sochi
The Princess Royal has arrived in Russia en route to Sochi but first found time to drop in on students, alumni and staff of one the country's top universities.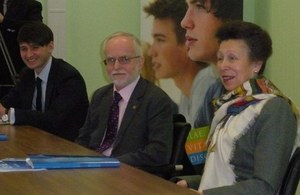 Princess Anne is here to attend the 2014 Sochi Winter Olympics as the British representative on the International Olympic Committee. But before travelling to the Games ahead of Friday's Opening Ceremony she went to the Higher School for Economics in Moscow which has strong academic and business links with the UK. The Princess is Chancellor of the University of London, of which the London School of Economics is part.
First she met leaders of the university who spoke about their work in developing joint projects with the LSE. She then spent more than an hour speaking individually with scores of students, some of whom have already been to the LSE or other British universities, or have ambitions to make them their next stop.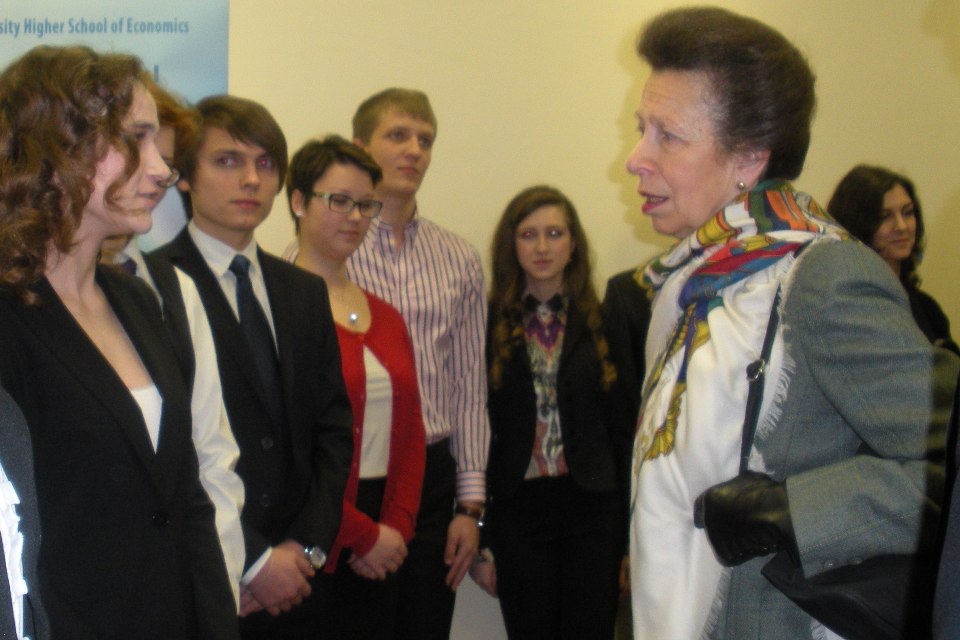 The Princess then flew to Sochi where her IOC duties will keep her busy during the first part of the Games which run from February 7 to 23.
The Princess Royal biography can be found here.
Published 4 February 2014