World news story
Princess Royal meets the cosmonauts
Two of Russia's most famous cosmonauts welcomed the Princess Royal and her husband Vice-Admiral Sir Tim Laurence, on a tour of Star City, the Moscow home of the country's space programme.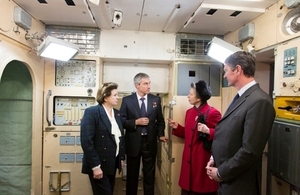 Mr Sergei Krikalev, Head of the Gagarin Cosmonaut Training Centre, and first woman in space Valentina Tereshkova took the Royal couple to see the training facilities and exhibits. First Woman in Space, Valentina Tereskhova, also welcomed the Royal Couple.
Mr Krikalev, who flew to the Mir Space station with British astronaut, Helen Sharman in 1991, is the World record holder for the Cosmonaut with the longest amount of time in space (803 days, 9 hours and 39 minutes). Valentina Tereshkova went into space on 16 June 1963 on a heroic three-day flight in orbit.
Mr Krikalev and Mrs Tereshkova showed the Royal couple around the world-class training facilities at Star City including a replica of the Mir Space station, a Soyuz capsule and the world's largest centrifuge facility, where cosmonauts are trained to experience up to ten times the force of gravity and physiological weightlessness, mimicking flight dynamics and sustained Gs of a rocket-powered flight to the edge of space.
The UK has strong connections with Star City. British Astronaut, Helen Sharman trained there for 18 months before her flight in 1991 to the Mir Space Station; British Astronaut, Major Tim Peake is carrying out his winter survival training near Star City this winter.
The London Science Museum will hold a world-class Cosmonauts exhibition in November 2014 under the UK Russia Year of Culture, including priceless flown space exhibits from the Soviet era. Some objects from Star City's Space Museum will be generously lent to the London Science Museum for this six month exhibition.
Star City has, since the 1960s, been home to the Yuri Gagarin Cosmonaut Training Centre (GCTC) where all the famous Soviet Cosmonauts have carried out their training including Yuri Gagarin, the first human in Space.
The Science & Innovation Section of the British Embassy in Moscow work closely with Star City and in 2012 organised for Mr Krikalev to deliver a lecture on 50 years of manned Space flight at the London Science Museum attended by HRH Prince and Princess Michael of Kent, during the 50th anniversary of Yuri Gagarin's pioneering flight into orbit.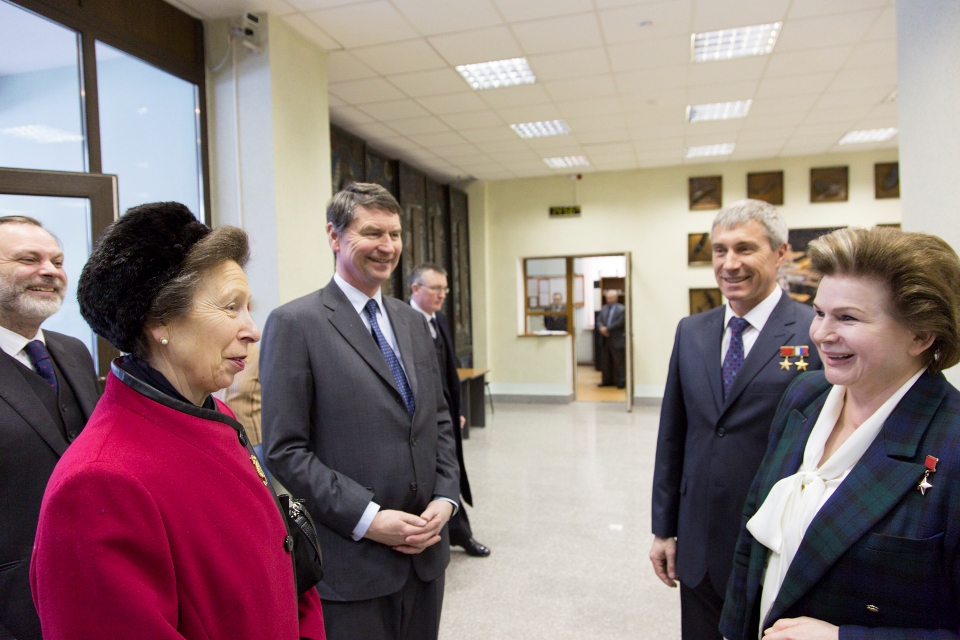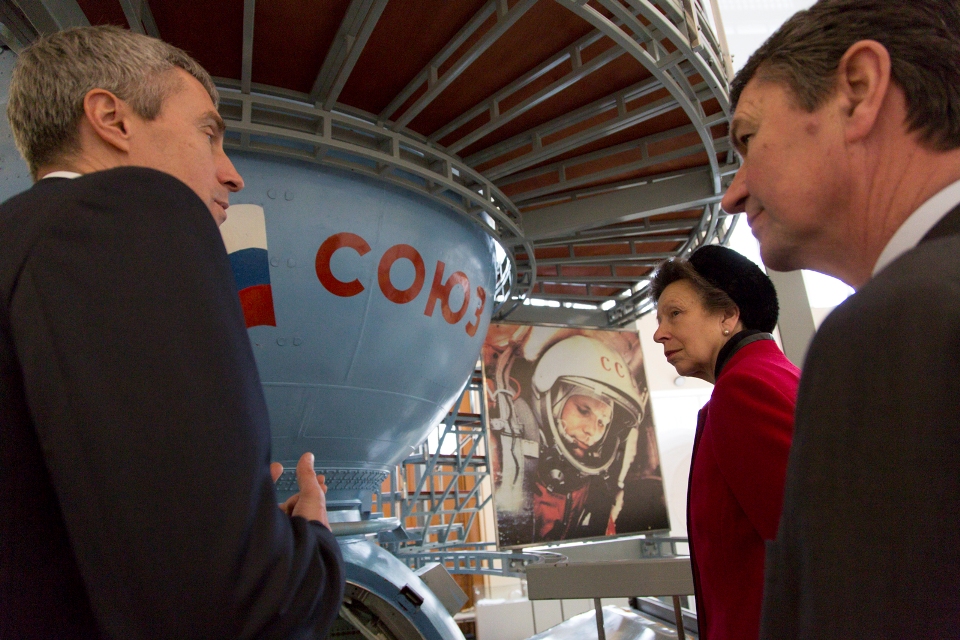 More pictures here.
Published 13 February 2014