Princess Anne meets winning probation teams
The Princess Royal visited Manchester to meet with staff from award-winning probation teams.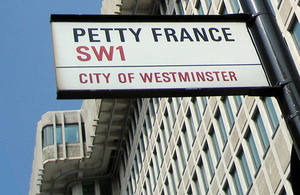 The Princess Royal visited Manchester to meet with staff from award-winning probation teams.
Princess Anne is the patron of The Butler Trust, an organisation that recognises probation and prison staff for excellent and innovative practice.
The Princess Royal met staff in the Manchester-based Intensive Alternative to Custody (IAC) team, who scooped a Butler Trust award last year for their specialist work with offenders.
She also met with probation officers from the Butler Trust winning Manchester Offenders: Diversion, Engagement and Liaison project (MO:DEL), who work with offenders with mental health issues to divert them away from re-offending and help them to get appropriate health care.
Probation officer Wayne Wright one of the staff whose work was recognised by the Butler Trust, said:
"We are all honoured that Princess Anne chose to visit - it's a great endorsement of the work we do.
"She was keen to see how we work intensively with offenders, and how our mentoring, family intervention and outreach work contributes to our success in driving down re-offending."
He added: "She is very positive and knowledgeable; she is aware of the challenges probation officers face and understands the difficulties inherent in our work."
Paul Pandolfo, IAC's Business Manager, added: "The team are very proud to have been recognised by the Butler Trust and we are honoured that the Princess wishes to find out more about our work.
"The project has gone from strength to strength since its inception and continues to grow as a partnership. We are making a real difference to the people we work with, diverting them from further crime."
Launched in 2009, IAC works with young adult offenders aged 18-25 years and offers courts an intensive community order as an alternative to a short prison sentence. It works with up to 200 young adults each year, from the most deprived communities in Salford and Manchester.
Published 27 February 2012