News story
Prime Minister welcomes independent report on growth opportunities in Liverpool
The document, an independent assessment commissioned by the Prime Minister, studies the potential for growth, job creation and investment in…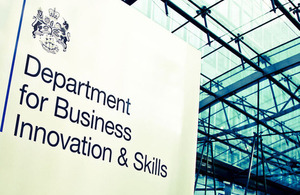 The document, an independent assessment commissioned by the Prime Minister, studies the potential for growth, job creation and investment in the Liverpool City Region.
The Liverpool City Region local enterprise partnership, local councils and businesses in the area helped Lord Heseltine and Sir Terry compile the report. They will all now work together on the recommendations and how they can be driven forward across the city region.
They will also work in partnership with the Cities Minister, Greg Clark, with the findings of the report informing the work he is doing with Liverpool and seven other core cities to help them maximise their growth potential.
Prime Minister David Cameron said:
"This report is all about securing jobs and lasting growth for Liverpool. I've always said the secret to our economic success is people - businesses, inventors and creators.
"This hugely impressive report shows a real way forward - demonstrating how we can give the people and leaders of Liverpool the opportunity to attract new investment, start new businesses and become world leaders in industry for years to come. It sets a template for our other great cities to follow - and I want to thank Lord Heseltine and Sir Terry Leahy for all their hard work."
Cities Minister Greg Clark said:
"For Britain to succeed in the years ahead our great cities must succeed, and Liverpool has to be part of that success. The unique qualities that have been made Liverpool famous the world over are found in the city itself, and so the Government needs to give Liverpool and its leaders the right to do things their way, rather than have to dance to London's tune. That is what Michael Heseltine and Terry Leahy are recommending, and I look forward to working with civil and business leaders as they consider the challenges that this report puts forward."
Lord Heseltine said:
"We do not skirt the serious problems that face the city but the issues of unemployment and patches of unacceptable deprivation are relevant in a national context rather than particular to Liverpool itself.
"Looking ahead a quarter of a century this is a report of optimism and potential. It could not have been written in such a spirit thirty years ago."
Sir Terry Leahy said:
"There has been a great deal of change in Liverpool already, but Lord Heseltine and I wanted to identify how the strengths of the city and its surrounding areas could be built on to ensure success, and help those parts that need extra support.
"We support the government's quest to create a culture of enterprise, and we firmly believe Liverpool can play a central role to delivering that vision."
Notes to editors
---
This is an independent report and is therefore not intended to be bound by established government policy.
The government will consider the report carefully before deciding on next steps. As the report is independent, there is no commitment to issue a formal government response. Any response is likely to be included in the work of the Cities Minister.
You can view a copy of the report here: http://www.bis.gov.uk/assets/biscore/economic-development/docs/r/11-1338-rebalancing-britain-liverpool-city-region
BIS's online newsroom contains the latest press notices, speeches, as well as video and images for download. It also features an up to date list of BIS press office contacts. See [http://www.bis.gov.uk/newsroom](http://www.bis.gov.uk/newsroom) for more information.
Notes to Editors
Contact Information
Name BIS Press Office Job Title
Division COI Phone
Fax
Mobile
Email NDS.BIS@coi.gsi.gov.uk
Name Joanna Fletcher Job Title
Division Department for Business, Innovation and Skills Phone 020 7215 5951 Fax
Mobile
Published 20 October 2011