Prime Minister sees innovative prison work
David Cameron saw for himself the work prisons are doing to prevent reoffending when he visited HMP Wormwood Scrubs. During…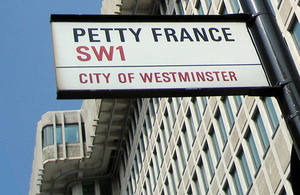 Prime Minister David Cameron saw for himself the work prisons are doing to prevent reoffending when he visited HMP Wormwood Scrubs.
During the visit he spoke to prison staff and offenders on a drug and alcohol rehabilitation scheme, run by the charity Rehabilitation for Addicted Prisoners Trust (RAPt).
The Prime Minister saw mentors from RAPt run a rehabilitation workshop which supports offenders overcoming damaging addictions.
The prison showed David Cameron part of its work programme, a commercial laundry service, which gives offenders the skills they need to find work on release.
HMP Wormwood Scrubs Governor Phil Taylor said:
'I was delighted to host a visit by the Prime Minister to show him some of the innovative work we are doing here to address the causes of reoffending.  
'As I discussed with Mr Cameron, the key to successful resettlement for prisoners is engaging in effective partnership work with other organisations.'
The visit took place shortly before the Prime Minister delivered a major speech on criminal justice issues.
Published 24 October 2012