News story
Prime Minister opens Business Summit in Beijing
The event, co-hosted by the China-Britain Business Council on behalf of UK Trade & Investment, gathered over 400 UK and Chinese businesspeople…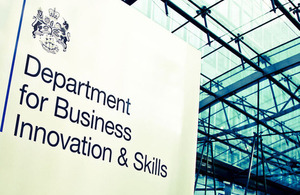 The event, co-hosted by the China-Britain Business Council on behalf of UK Trade & Investment, gathered over 400 UK and Chinese businesspeople and officials. It was attended by Chinese Vice Premier Li Keqiang, Foreign Minister Yang Jiechi, Vice Commerce Minister Gao Hucheng and Business Secretary Vince Cable.
The Business Summit enabled UK and China firms to meet and discuss business opportunities across a wide range of sectors, with a particular emphasis on four sectors where UK capability matches Chinese economic need: high-end manufacturing and advanced manufacturing, financial services, low carbon urban development and digital media.
Business Secretary Vince Cable told the Business Summit that the visit by the biggest ever UK Government delegation to China showed the Government's commitment to building a closer relationship.
"Ultimately, we both want the same thing. To do business, to create wealth for our citizens and encourage sustainable growth. Key to Britain's growth is China. And I like to think that Britain can play a role in helping China grow too."
The UK is hoping to increase bilateral trade by 2015 to $100 million.
Earlier in the day, a China-UK investment fund worth $500m was launched at the International Finance News Institute World Summit.
The fund has the aim of investing in medium-sized firms with the potential to trade with China. Private equity firm First Eastern Group, led by Victor Chu, has contributed $100m.
The Prime Minister, accompanied by Business Secretary Vince Cable, also met Chinese President Hu Jintao today.
(To read the Business Secretary's speech in full, click here http://www.ukti.gov.uk/zh_cn/uktihome/media/item/120488.html )
**
**
China facts:
---
The Chinese economy has grown at an average rate of just under 10% a year for 32 years, overtaking Japan earlier in 2010 to become the world's second largest economy.

According to the Chinese Academy of Social Sciences, 23% of China's population, or 300 million people, were defined as middle class at the end of 2009.

It is estimated that China had no dollar billionaires in 2002. It had 15 in 2006, 101 in 2007, and 189 in 2009.

As of August 2010, there were seven Chinese companies listed on the main London Stock Exchange, with a further 46 on the Alternative Investment Market.

To meet projected electricity demand, China needs to build the equivalent of one medium sized power station (800MW) almost every week for the next 10 years.
Media contact
For further information, or to request an interview, please contact Tessa Fras in the UKTI press office on 020 7215 8483 or tessa.fras@ukti.gsi.gov.uk.
Notes to editors
UK Trade & Investment (UKTI) is the government department that helps UK-based companies succeed in the global economy. We also help overseas companies bring their high quality investment to the UK's economy - acknowledged as Europe's best place from which to succeed in global business. UKTI offers expertise and contacts through its extensive network of specialists in the UK, and in British embassies and other diplomatic offices around the world. We provide companies with the tools they require to be competitive on the world stage. For more information on UKTI, visit www.ukti.gov.uk or telephone +44 (0)20 7215 8000. For latest press releases, visit the online newsroom at www.ukti.gov.uk/media. You can also keep in touch with developments at UKTI through www.blog.ukti.gov.uk, www.twitter.com/ukti and www.flickr.com/photos/tags/ukti.
Notes to Editors
Contact Information
Name BIS Press Office Job Title
Division COI Phone
Fax
Mobile
Email NDS.BIS@coi.gsi.gov.uk
Published 10 November 2010