Prime Minister announces world-leading technology city
Prime Minister David Cameron has set out the Government's ambition for London's East End to become a world-leading technology city to rival Silicon Valley.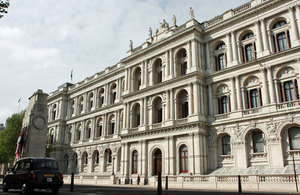 In a speech to high tech business leaders and entrepreneurs, the Prime Minister also announced that the Olympic Park press and broadcast centres will live on beyond the 2012 Games as an 'accelerator space' offering flexible office space, facilities and expertise.
''We're not just going to back the big businesses of today, we're going to back the big businesses of tomorrow. We are firmly on the side of the high-growth, highly innovative companies of the future. Don't doubt our ambition.''
The plans are part of Government's programme to create new jobs, diversify the economy and support sustainable economic growth.
''Here's our vision for East London tech city - a hub that stretches from Shoreditch and Old Street to the Olympic Park. This is what local businesses are saying they need.''
Other measures were announced to improve the climate for technology and entrepreneurialism in the UK. These include an Entrepreneur Visa to enable people with good business ideas and financial backing to set up their business in the UK, and an independent six-month review of the Intellectual Property framework. UK Trade & Investment will also establish a presence in East London.
A blueprint for technology was published today which aims to send a clear message to UK-based innovative and technology companies about the direction of Government policy in supporting and promoting innovative businesses.
Published 4 November 2010