News story
Prime Minister and Deputy Prime Minister welcome Airbus deal with Turkish Airlines
The Prime Minister said: "This order for 15 planes is great news for the UK aerospace industry and testament to the expertise and commitment…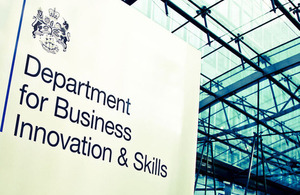 The Prime Minister said:
"This order for 15 planes is great news for the UK aerospace industry and testament to the expertise and commitment of Airbus' British workforce in Bristol and North Wales.
"It proves how British business can succeed in the global race, by linking up with one of the world's fastest growing economies to secure valuable contracts."
The Deputy Prime Minister, who returned from a trade visit to Turkey last week, said:
"I saw for myself last week on a trade visit to Turkey that our close relationship offers fantastic opportunities for British businesses. Today's announcement is a fantastic example of our strengthening trade ties.
"Britain's aerospace industry is world leading - built on the skills and expertise of a first rate work force.
"This is excellent news for Airbus staff in Bristol and North Wales and the industry as a whole."
The aircraft will be operated on medium and long haul routes from the Turkish Airlines hub in Istanbul.
On a Ministerial visit to Istanbul today, Trade and Investment Minister Lord Green said:
"This is a great deal for Airbus and for the UK. The A330 is a fabulous aircraft, which I am delighted to see is proving to be a great success in Turkish Airlines' operation.
"Our aspiration is to double trade between the UK and Turkey by 2015 and British and Turkish businesses are rising to that challenge. Manufacturing is a great British success story, and we have the second largest aerospace industry in the world. I'm very pleased that Turkish Airlines have recognised our expertise."
"We have identified Turkey as one of the emerging powers with which the UK wants to strengthen its relationship, reflecting Turkey's impressive economic performance and opportunities for British business. This can be a win-win partnership. "
Government ministers have led a series trade missions to Turkey already this year to cement the trade partnership of the two nations, including a visit last week by the Deputy Prime Minister.
This weekend Turkey will host the "Istanbul World Forum", which brings together heads of governments, academics, businesspeople, NGO leaders, artists, authors and media personalities from around the world. Lord Green is attending to represent the UK.
Notes to editors:
The Government's economic policy objective is to achieve 'strong, sustainable and balanced growth that is more evenly shared across the country and between industries.' It set four ambitions in the 'Plan for Growth' (PDF 1.7MB), published at Budget 2011:
To create the most competitive tax system in the G20

To make the UK the best place in Europe to start, finance and grow a business

To encourage investment and exports as a route to a more balanced economy

To create a more educated workforce that is the most flexible in Europe.
Work is underway across Government to achieve these ambitions, including progress on more than 250 measures as part of the Growth Review. Developing an Industrial Strategy gives new impetus to this work by providing businesses, investors and the public with more clarity about the long-term direction in which the Government wants the economy to travel.
UK Trade & Investment (UKTI) is the Government Department that helps UK-based companies succeed in the global economy. We also help overseas companies bring their high quality investment to the UK's economy - acknowledged as Europe's best place from which to succeed in global business. UKTI offers expertise and contacts through its extensive network of specialists in the UK, and in British embassies and other diplomatic offices around the world. We provide companies with the tools they require to be competitive on the world stage. For more information on UKTI, visit www.ukti.gov.uk or visit the online newsroom at www.ukti.gov.uk/media.
Notes to Editors
Contact Information
Name BIS Press Office Job Title
Division Department for Business, Innovation & Skills Phone
Fax
Mobile
Email bispress.releases@bis.gsi.gov.uk
Name Lucy Bell Job Title
Division Department for Business, Innovation and Skills Phone 020 7215 5361 Fax
Mobile
Email Lucy.Bell@bis.gsi.gov.uk
Published 11 October 2012