News story
Prime Minister and Damian Green speak publicly about PCCs
Prime Minister and policing minister both spoke about the importance of voting for a local PCC in the elections on 15 November.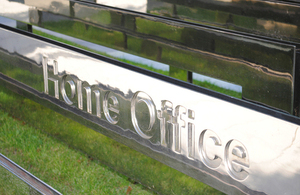 Speaking at the Centre for Social Justice on Monday, the Prime Minister said:
'These are big, important elections coming up. It's the first time they are being held. People are going to be voting in their own law and order champion: one person who sets the budgets, sets the priorities; hires and fires the chief constable; bangs heads together to get things done.
'If you want more tough policing, you can get it. If you want coppers who are on the beat, on your street, cracking down on antisocial behaviour, focusing on the things you care about, then don't just talk about it, get out on 15 November and vote for it.'
New policing landscape
Damian Green, minister for policing and criminal justice, echoed the Prime Minister's message while speaking about the core principles behind PCC policy at the Policy Exchange:
'From 15 November onwards any development in crime prevention, policing and criminal justice will need to engage PCCs and they will be key in its implementation. This puts the public at the heart of policy making, and at the heart of policing.
'Which is why it is important they have their say on 15 November and we are confident they will… These are historic elections and those who are successful will be pioneers in this new policing landscape.'
Read the full speech at the Policy Exchange.
Choose my PCC
Nominations for PCC candidates have now closed and from Friday 26 October the public will be able to enter their postcode on www.choosemypcc.org.uk and find out which candidates are standing for election in their police force area.
The public can also order a printed booklet which will tell them who their candidates are. Orders can be taken by calling 0800 1 070708.
Visit the police and crime commissioners section of the website for more information on PCCs.
Join the debate on Twitter - #MyPCC
Published 23 October 2012