Premier League 4 Sport programme smashes engagement targets
Jeremy Hunt hails scheme to get more young people engaged in sport as 4 more sports are added and Premier League invests further £2 million.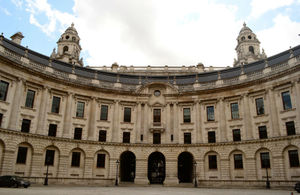 Culture Secretary Jeremy Hunt has praised a pioneering sports participation programme for beating its target of engaging 25,000 young people in four Olympic sports by more than 50 per cent.
Since the Premier League 4 Sport (PL4S) programme began in 2009, it has provided more than 39,000 youngsters across the country with an opportunity to try badminton, judo, table tennis and volleyball. An additional £2 million of funding from the Premier League will double the number of Olympic sports with basketball, handball, hockey and netball now on offer.
"Football can be incredibly powerful in engaging young people," Mr Hunt said. "The PL4S scheme has already involved tens of thousands of young people and has given a huge boost to grassroots sport. The extra funding announced today by the Premier League means that the project will be able to offer even more sports. Initiatives like this will do a huge amount to help deliver the Government's plans to encourage young people to develop a sporting habit for life."
Premier League chief executive Richard Scudamore said: "Our clubs bring unique qualities to a project like Premier League 4 Sport - and not just the power of the club badge to attract young people's involvement. The dedication of the clubs and their staff to this project has ensured that PL4S has gone way past the targets first set in 2009. Delivering on the promises of London 2012 is not necessarily the job of the Premier League, but we say why not? We have the ability to do it and it is a yet another opportunity to work in partnership with Government and make a positive contribution."
PL4S is a joint venture between the Premier League, Sport England and the Youth Sport Trust. It was funded by a £3.8 million investment through the Premier League Creating Chances programme in partnership with the Department of Culture, Media and Sport. The initiative has provided a blueprint for the idea of creating community sport clubs on secondary school sites.
Earlier this week, Mr Hunt announced a £1 billion, 5-year youth and community sport strategy that will deliver on Lord Coe's 2012 Games bid promise to inspire a generation to get involved in sport.
Further information
Published 12 January 2012