From:

Part of:

Published:

4 November 2010
This was published under the 2010 to 2015 Conservative and Liberal Democrat coalition government
Secretary of State The Rt Hon Chris Huhne MP attended the pre-sessional consultation meeting that begins today in Mexico City, which is known…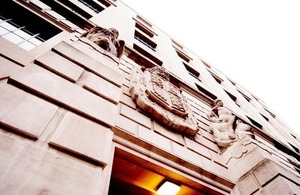 Secretary of State The Rt Hon Chris Huhne MP attended the pre-sessional consultation meeting that begins today in Mexico City, which is known as the Pre-COP.
The two-day meeting is an important opportunity for countries to come together and prepare the groundwork for the 16th Conference of the Parties to the United Nations Framework Convention on Climate Change (COP16) in Cancun later this year. The meeting will enable ministers to discuss how they plan to manage the various strands of negotiation in Cancun and establish shared ground on expectations for what the COP can deliver.
Pre-COP meetings in the past have been highly influential in paving the way for agreement at the COP and will provide an excellent opportunity to reaffirm and raise the profile of the UK government's objectives with the major players in the UNFCCC negotiations.
Document information
Published: 4 November 2010