Powers to stop gang violence
Gang injunctions' can be used by police and local authorities from next month, minister James Brokenshire announced today.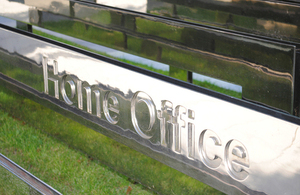 The court orders are designed to break down gang culture by imposing prohibitions and requirements.
These could include being barred from:
entering a certain geographical area
being in public with a particular species of animal, for example a dog which had previously been used as a weapon
wearing certain 'gang colours' in public
Individuals will also be required to participate in positive activities such as being mentored.
Lasting harm
Crime prevention minister James Brokenshire said: 'Gangs cause significant and lasting harm to our communities through fuelling violence, creating an atmosphere of fear and drawing young people into criminality.
'These new powers will help police and local authorities tackle local gang problems by placing tough conditions on the behaviour of individuals involved in gang-related violence and providing strong support to those who want to leave violent gangs.'
Lasting for up to two years, gang injunctions can be applied for by police and local authorities and will be issued by a court.
The new power will be available from 31 January 2011.
Criminal law will still be used
Those involved in gang-related violence will still be prosecuted under criminal law if there is sufficient evidence and it is in the public interest to do so.
This year, the government has provided £4m to local partnerships to support their work in tackling serious violence committed by young people and against young people.
Published 16 December 2010