World news story
Potential of Marine Renewable Energy in the Caribbean: UK-led policy seminar 10-11 February
The British High Commission will host a two-day seminar on the potential for marine energy technologies to provide sustainable energy in the Caribbean at the Courtyard by Marriott hotel on 10 - 11 February.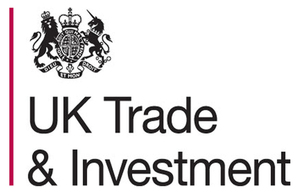 The seminar will bring together British experts with key decision makers – government, financiers and industry representatives - from 12 Caribbean nations to share UK experience in developing and delivering commercial sources of marine energy. CARICOM and donor agency representatives will also participate.
The seminar's aim is to share experiences in developing and delivering commercial sources of renewable energy, for senior policy makers to meet experts, and hear the pros and cons on how the marine environment might help to power the region's future. It brings together policy and energy specialists, the region's donor and investment community and UK experts from all parts of the offshore energy industry.
The seminar's opening session will be addressed by Barbados' Minister of State in the Prime Minister's Office, Senator the Hon Darcy Boyce (Minister responsible for Energy and Telecommunications) and the British High Commissioner, Mrs Victoria Dean.
Mr Mark Simmonds MP, Minister of State at the Foreign & Commonwealth Office has sent a supporting message for the seminar, saying that there is a need "to tackle the grave threat posed by climate change, to overcome rising fuel prices and dwindling supplies of fossil fuel.
Every nation is going to need to develop a wide mix of renewable and sustainable energy sources. We need to work together – to share knowledge, expertise and best practice to find 'green' energy solutions. This is not a problem that a single nation can solve alone and seminars like this are an excellent way to bring together international experts: manufacturers, project managers, governments and financers – to discuss every stage of the process and to see which energy sources could work for you."
Published 7 February 2014