Post-tropical cyclone Sandy
East Coast of USA affected by winds, rain, snow, flooding and power outages from post-tropical cyclone Sandy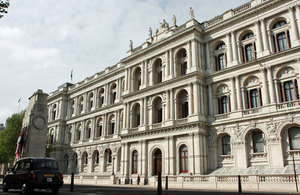 Post-tropical cyclone Sandy, previously Hurricane Sandy, has caused significant flood and wind damage across a large area along the east coast of the US. Effects are being felt further inland, including blizzard conditions in some parts of Virginia and West Virginia. Widespread power outages have been reported. There will be severe disruption to air, road, rail, and cruise line services over the next few days. You should expect delays and contact your travel provider or tour representative for updates on your planned journey.
You should monitor radio and television reports for the latest information and follow the advice of local authorities.
Monitor the progress of Post-tropical cyclone Sandy on the National Hurricane Centre website.
The storm is moving north and will continue to affect the north-eastern States of the US and into south east Canada, with strong winds, heavy rain, and flooding. Southern Ontario, Southern Quebec and South Western Maritimes may experience high wind gusts and periods of heavy rain, with some areas affected by power outages. Monitor statements on Environment Canada's weather statement page.
Follow the latest travel advice for the affected countries and learn more about preparing for the arrival of a hurricane.
Reduced services
The arrival of Post-tropical cyclone Sandy has affected services at our locations in Washington, New York and Boston. Please note that the British Consulate-General in New York is currently operating at a restricted capacity. Both the Embassy in Washington and the Consulate-General in Boston have reopened. All other offices in the USA remain open.
British nationals requiring emergency assistance can get help by calling our toll-free number 1-877-UK-IN-USA (1-877-854-6872).
Visa services at the British Consulate-General in New York have resumed but are operating at a limited capacity. We appreciate your patience at this time. Our Visa Contact Centre will still be available to provide assistance.
The Passport Information Helpline will be operating to provide assistance with passport enquiries.
Published 31 October 2012