Positive changes to girls' football
Mixed football teams for 12 and 13 year olds from next season.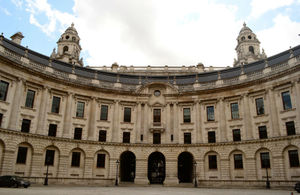 Girls aged 12 and 13 years old will be able to play in mixed teams from next season after the Football Association (FA) changed their rules for youth football.
The move means that mixed teams will be able to compete at under 12 and under 13 level from the 2011/2012 season. Previously when girls hit 12 years old they could no longer play in a mixed team.
"This will make a real difference to girls who get a lot of enjoyment out of playing football up and down the country within this age group," said Sports Minister Hugh Robertson. "I must also commend Emily Lewis-Clarke, the 11 year old school girl from Devon who has highlighted this issue and campaigned hard for a change in the FA rules." 
The decision follows a four year study carried out by the FA into mixed football which showed a demand for the age limit to be extended.
Further information
Published 19 July 2012