Ports storm calmed by tax refund
Local Government Minister Bob Neill has visited the major shipping town of Goole, near Hull.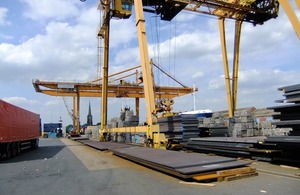 Port businesses here have welcomed the decision to waive the repayment of £175 million of unexpected backdated business rates.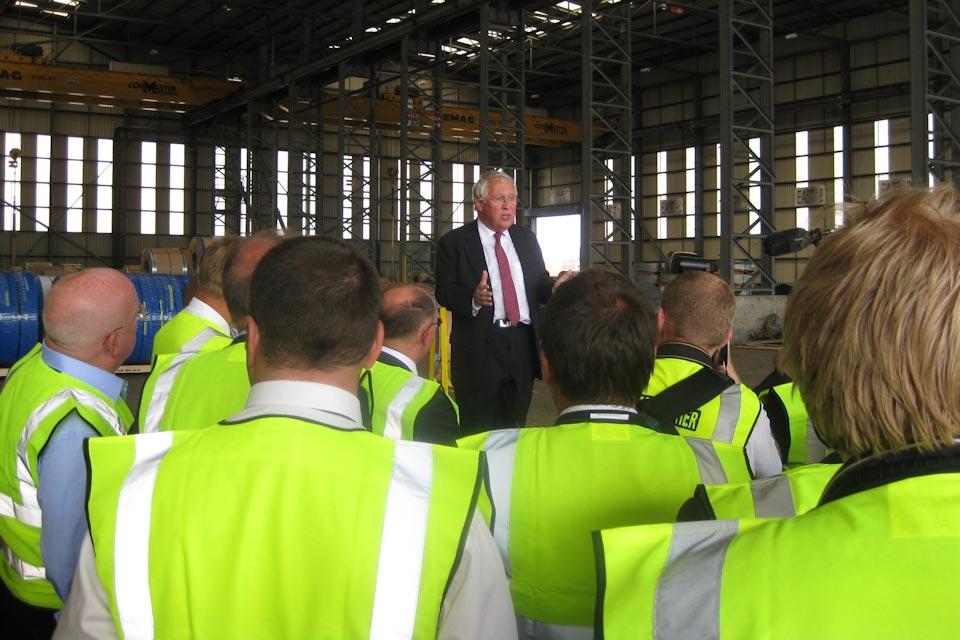 Creating new jobs
A number of businesses said that their income for the year is set to double and new jobs can now be created thanks to the extra security brought to their firms by the Budget decision.
Bob Neill said:
"From what I've seen today it's clear that our swift action has already made a big difference to many businesses. It's been good to hear first hand how this has affected them and we'll continue to take all necessary steps to ensure we can deliver on our promise.
"The Chancellor's decision to waive and repay the unexpected rates bills for those affected port businesses is a victory for common sense. Many companies across the country will be able to move forward confidently, unburdened by these unexpected debts."
Support
Colin Littler, Chairman of NW Trading Ltd, said:
"One of the big things this has changed for us is the ability to invest in our company. As a small business the backdated rates demands wiped out 80% of our balance sheet, which took us virtually to the edge. As a result of this change our balance sheet is now set to double, and we can now employ more people."
Jens Nielsen, Chief Executive Officer of shipping company DFDS Tor Line, said:
"For all of us this has been a difficult campaign and there were times when we were doubting that we would get the relief we were crying out for. But it's been delivered and it's greatly appreciated. This is a weight off of all our shoulders and we can now see our businesses moving forward."
More photographs of the visit are available from the DCLG Flickr channel
Published 29 June 2010