Surrey residents are the first to benefit from a new interactive smart phone app which uses crime mapping data from the government's Police.uk website.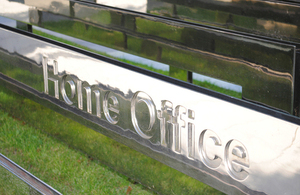 Surrey Police Beat allows users to view what crimes are happening on their streets in a convenient format, and for the first time gives live updates on where and how neighbourhood police teams are taking action.
Surrey Police are one of six 'trailblazer' forces which are working on innovative ways to display street-level data about crime and anti social behaviour.
If you live in Surrey you can download the free app from I Tunes.
Community engagement
Policing and Criminal Justice Minister Nick Herbert said that Surrey's work was a 'significant milestone in our drive for even greater transparency across policing and the wider criminal justice system'.
He added: 'We want to provide communities with the information they need so that they are empowered to work together with the police to tackle the issues that matter to them locally.
'This new phone app builds on the success of the national crime mapping website, Police.uk, which kick-started this process and I am keen to take crime maps to the next level as soon as possible.
'By May next year, the public will be able to use the website, not only to see information about crime and antisocial behaviour on our streets, but crucially what happens after an incident occurs.'
Among a whole host of features, users can find details about their local neighbourhood officers and how to contact them.
There is also information about local events, and the opportunity to vote on local policing priorities.
Trailblazing work
Over the coming months other forces will showcase how they are making information available in new and creative ways including through the provision of more frequent and detailed crime data.
Meanwhile a case-tracking system to allow victims to monitor the progress of their case online will also be further developed.
What do you think?
We're working with Up My Street to discover how people are using local crime information.
Take part in a quick poll and tell us your experiences of Police.uk . 

Published 23 August 2011