Police performance made available to public with police.uk
Communities can now compare their local police performance, online, with that of forces across England and Wales.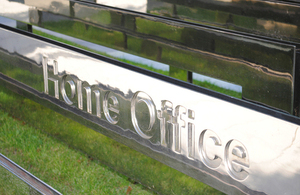 From today, members of the public can look up performance categories including crime rates, quality of service and victim satisfaction and compare all 43 police forces in England and Wales via police.uk.
Communities are also able for the first time to access information on offences of public disorder and possession of weapons, shoplifting, criminal damage and arson, theft and drugs recorded on every street.
Greater transparency
This information on offence rates has been published as part of the government's commitment to drive greater transparency across the criminal justice system.
Communities will be able to look up levels of crime and antisocial behaviour in their area which they can use to hold their local police, and in time their elected police and crime commissioner, to account in a meaningful way.
More than 430 million hits on police.uk website
Minister for policing and justice Nick Herbert said: 'Our crime mapping website, police.uk, has attracted phenomenal interest since its launch earlier this year with more than 430 million hits to date.  We want to build on this success and deliver a more transparent and accountable criminal justice system. The addition of further crime categories and easy access to police force performance data will give people the information and power they need to hold their local forces to account and ensure that crime in their area is driven down.'
Nick Herbert added: 'Ahead of the introduction of elected police and crime commissioners, crime mapping is just one way in which the government is empowering communities and strengthening the link between the police and the public.'
The government is also working on a number of further improvements to the site which will be brought forward by the end of the year. These include:
the provision of more specific crime and antisocial behaviour location information. At present crimes are mapped to an anonymous point (called a 'snap-point') on a street with 12 or more postal addresses. We want to reduce this threshold and publish crime information for key locations such as football stadiums, parks and supermarkets so that the public has access to an even greater level of information about crime and antisocial behaviour which might impact on their day to day life
the government will work with the British Transport Police to extend the range of information provided on police.uk so that the public can access information about crime rates at railway stations
by May 2012, the public will be able to access police.uk to see what has happened after a crime has been reported to the police and track its progress through the criminal justice system
Published 28 October 2011