Safeguards are protecting the places people play sport.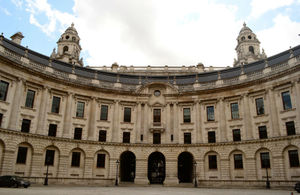 New figures released today by Sport England show that 95% of all planning applications affecting a sports playing field in 2008/09 resulted in improvements or safeguards being put in place.
"I'm pleased that the latest figures again demonstrate that the safeguards are working but that's only the first step," said Jennie Price, Sport England's Chief Executive.
"We also need to make sure playing fields continue to play a key role in community sport so that generations to come can develop a life-long sporting habit."
The figures released by Sport England show:
1,181 out of 1,239 (95.3 per cent) concluded planning applications affecting playing fields in 2008/09 resulted in improved or safeguarded sports provision
43% of the cases where Sport England originally objected to an application, further negotiations led to an overall improvement in sports provision
Of the 168 applications where an objection was sustained, 78 were either withdrawn by the applicants or refused planning permission
Despite formal objections from Sport England, the number of applications which led to a detrimental impact on sport was 58 (4.7%)
Plans for upgrades
"I want to increase the sporting opportunities to the maximum number of people and having good access to playing fields is crucial for this to happen," said Minister for Sport and the Olympics, Hugh Robertson. "These latest figures show that playing fields are being well protected. On top of this our Places, People, Play strategy to drive the sporting legacy from London 2012 will upgrade playing fields up and down the country and help inspire a new generation to get involved in sport."
These figures do not involve the sale of playing fields, school or otherwise.
Further information
Published 9 December 2010