Plans to get prisoners into jobs and away from crime
Government has launched a report of plans to break the cycle of reoffending by giving offenders access to skills that employers demand.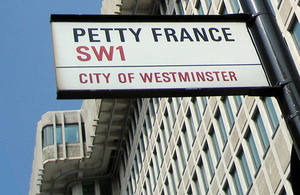 Under the reforms, there will be greater emphasis on the results that education and training in prison delivers. 
The way learning is delivered in prisons will also be overhauled to better reflect the way the prison system is organised and improve value for money.
Prisons Minister Crispin Blunt said: 
'Previous investment in offender learning lacked adequate links with employment outcomes on release from prison and was commissioned too remotely from the prisons in which the training is delivered.
'This review will ensure that learning supports work in prison and employment on release, both of which are key elements of our efforts to rehabilitate offenders.
'The wider package of reforms will be set out shortly in our response to the Green Paper consultation on 'Breaking the Cycle: Punishment, Rehabilitation and Sentencing of Offenders'.
The report was carried out by the Department for Business, Innovation & Skills and the Ministry of Justice.
Read the BIS press notice and download a copy of Making Prisons Work: Skills for Rehabilitation
Published 20 May 2011