Planning guidance on Dounreay restoration published
Planning guidance that paves the way for future decommissioning and restoration work at Dounreay has been adopted by the Highland Council.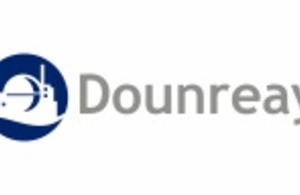 The revised Dounreay Planning Framework (DPF 2) updates the original Dounreay Planning Framework (DPF) and supplements the Highland-wide Local Development Plan (2012).
The original DPF was approved by Highland Council in January 2006 and was believed to be the first of its kind in the nuclear industry.
DSRL has since made substantial changes to the programme and the DPF 2 reflects the progress of the decommissioning and restoration achievements made since the original document was produced.
The main focus of the DPF 2 is on the two remaining phases and includes the new build projects, as well as demolitions and further site restoration.
DSRL's planning manager Carl Beck acknowledged that the publication of the Dounreay Planning Framework was the outcome of DSRL working in partnership with the Council over a number of years and engaging with the public and other interested groups.
Carl Beck added:
It shows the wider public the good work going on in Caithness and the magnitude of the task in front of us.

The focus of the site remains the safe decommissioning of Dounreay and for it to be recognised, through its decommissioning excellence programme, as the European reference site for decommissioning.
Published 11 May 2015