News story
Planning application submitted for Bilston Urban Village
A major planning application has been submitted by the Homes and Communities Agency for a series of works at the Bilston Urban Village site.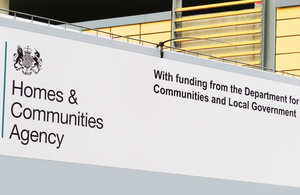 The planning application covers preparatory work that will help deliver the next phases of development following major recent investment in leisure and education on the site. The 35 hectare site has been vacant for many years and has the potential for over 600 new homes together with further leisure and employment uses.
The works, which will cost around £4.5 million and will be jointly funded by the HCA and Wolverhampton City council, include:
removal of the former railway embankment between Coseley Road and the South Wolverhampton and Bilston Academy
the placing of this material elsewhere on the site, principally on land to the south of Nettlefolds Way
onstruction of new road junctions on Coseley Road and Highfields Road
highways construction within the site including a new pedestrian/cycle and bus link through to Dudley Street
the removal of large concrete foundations; crushing the material on site and re-using it
further works to abandoned mineworkings
the construction of site wide drainage infrastructure, enabling future development to connect to an established system which avoids any potential flood risk across the site
Iftikhar Bokari, Area Manager at the HCA, said:
This exciting planning application underlines our commitment to Bilston. The proposed works will enable the development of parts of the site to be undertaken more quickly, making it much more attractive and viable to developers and in turn accelerating the rate at which this much-needed development can be brought forward.
The works will be put out to tender shortly and it is expected that contractors will start on site in Summer of this year with a contract that is likely to last around 15 months.
The planning application includes a large number of documents, plans and drawings which will be available to view and download and will be available to view at the Bert Williams Leisure Centre between 11 and 21 April.
Published 13 March 2014