Plan ahead for Diamond Jubilee weekend
Visit Directgov website to help you get the most from the events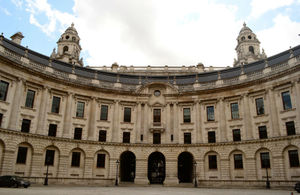 People planning to travel to London to celebrate The Queen's Diamond Jubilee are being urged to plan ahead.
The capital will play host to a series of high-profile events and will be particularly busy across the whole of the weekend.
Spectators should visit the Directgov website for further information on the events and their timetables, transport and road closures. The Transport for London (TfL) website will help people plan their travel to events and their journey home.
Culture Secretary Jeremy Hunt said: "The Jubilee weekend promises to be a wonderful celebration of what makes the UK great, and a chance for us all to mark a magnificent milestone in The Queen's reign. Billions will enjoy it on TV but massive numbers will also be coming to London to enjoy it in person.
"If you're one of those, please take extra care to make sure you get home safely. Public transport will be very busy and there will be some road closures so please plan ahead to get the most from your weekend."
Visitors should also make sure they bring anything they will need during the day, such as regular medication and sun cream or waterproof clothing depending on the weather. There will be toilets and food concessions at all the key locations and the St John Ambulance will provide several first aid points.
The main events in London are:
2 June
3 June - The Thames Diamond Jubilee Pageant
3 June - Big Jubilee Lunch / Street Parties
4 June - The Diamond Jubilee Concert and National Beacon Lighting, Buckingham Palace/The Mall
5 June - Service of Thanksgiving at St. Paul's Cathedral and the Ceremonial Procession
Further information
Published 30 June 2012