Pilot to improve safety of workers
A national pilot scheme to help protect sex workers from violent and abusive individuals was announced today by Equalities Minister.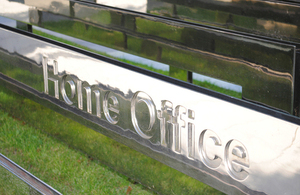 The launch coincides with International Day to End Violence Against Sex Workers, which aims to raise global awareness of this issue.
The 12-month pilot will bring together locally run 'Ugly Mugs' schemes, which encourage sex workers to report incidents of violence. Details of perpetrators are then shared with other sex workers to help improve safety, and can be passed on to the police if the victim consents.
National online network
The Home Office is providing £108,000 to establish a national online network to collate and distribute information between 'Ugly Mugs' schemes in local areas.
Lynne Featherstone said: 'The government's ambition is to end all forms of violence against women and girls. This includes protecting those involved in prostitution, who are particularly vulnerable to violent and sexual crimes.
'Ugly Mugs' schemes encourage individuals to report incidents so that others can be safeguarded in the future, and more perpetrators can be brought to justice.
'Local agencies are best placed to find solutions to local problems but where schemes are effective in protecting individuals and communities we want to share information and best practice."
The initiative will be run by UK Network of Sex Work Projects.
Published 17 December 2011