Press release
PHE welcomes prospect of new Meningitis B vaccine
JCVI recommendation to introduce new MenB vaccine if available at a low price will protect young babies and children.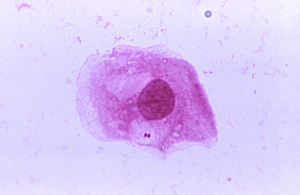 Public Health England (PHE) welcomes the announcement from the Joint Committee on Vaccination and Immunisation (JCVI) to recommend the inclusion of a new vaccine against Group B meningococcal disease (Meningitis B) to the routine childhood immunisation schedule.
The JCVI published its recommendation today after concluding that evidence submitted to the committee has shown that the Bexsero® vaccine would be effective, and could represent good value for money within the NHS if it was made available at a low price.
Meningitis B predominantly affects babies and young children and is fatal in about 1 in 10 cases. With early diagnosis and antibiotic treatment most make a full recovery but about 1 in 8 cases experience long-term health problems such as deafness, epilepsy and learning difficulties and some require amputations. The JCVI agreed that introduction of a vaccination programme would reduce the risk of these complications from severe disease.
The JCVI recommendation is to immunise babies at 2, 4 and 12 months.
Professor Andrew Pollard, chair of the Joint Committee on Vaccination and Immunisation (JCVI) and Professor of Paediatric Infection and Immunity at the University of Oxford said:
MenB disproportionately affects babies and young children and can be devastating. After very careful consideration, JCVI concluded that use of the new vaccine could reduce cases of meningococcal meningitis and septicaemia and lead to a reduction in deaths, limb amputations and brain injury caused by the disease. Today the JCVI published its recommendation to the UK health departments that if the new vaccine can be purchased at a low price and is therefore cost effective for the NHS, it should be used in the routine immunisation programme for babies in the UK to prevent disease.

Routine use of the MenB vaccine is expected to make an important contribution to the health of our population.
Dr Paul Cosford, PHE Director of Health Protection and Medical Director, said:
We welcome the recommendation from the JCVI and subsequent announcement from the Department of Health that they wish to roll out the new MenB vaccine to babies in England to protect them against this serious disease. The UK has an excellent routine immunisation programme which protects children and babies from diseases that only a few decades ago were fatal. We look forward to working closely with our colleagues in the NHS and the Department of Health to implement the recommendation of the JCVI, and ultimately to seeing a reduction in the numbers of cases and tragic deaths from Meningitis B.
Ends
Notes to editors
Infections press office
PHE press office, infections
61 Colindale Avenue
London
NW9 5EQ
Published 21 March 2014