Action Fraud, run by the NFA, has received 28 reports about perfume fraud, committed via a number of different websites. …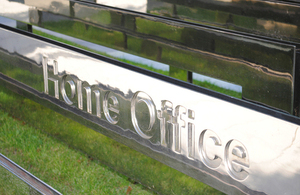 Police are warning that well-known perfume brands are being advertised for sale on professional-looking websites at cheaper prices. In fact, the perfume is not being delivered, or is counterfeit if it is delivered.
In some cases, the fraudsters escalate the fraud by approaching customers for more money, claiming that the original payment was not successful.
NFIB Director, Det Supt Tony Crampton said: "These fraudsters use every trick in the book to lure their victims online. They tout their wares via professional-looking, flashy sites, offering designer perfumes at tempting prices and then fill online forums with bogus reviews of their service.
"However, there can be 'tell-tale' signs that all is not as it seems. Customers should check the http address has 's' at the end or that there is a small padlock in the browser window indicating it's secure. Most fraudulent sites will not show either."
Read more about perfume fraud on the City of London Police's website. 
Read tips about how to buy perfume online safely on Action Fraud's website.
Please note: The National Fraud Authority (NFA) is not responsible for the content on external websites.
The NFA runs Action Fraud - the UK's national fraud reporting centre. To report a fraud, call Action Fraud on 0300 123 2040 or visit the Action Fraud website.
Published 18 May 2011