News story
People smugglers jailed
Two men who attempted to smuggle nine Kuwaitis into the UK have been jailed for a total of eleven years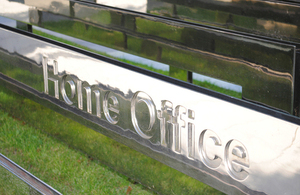 Tarik Mohammed was stopped by Border Force officers as he drove off the overnight ferry from Rotterdam at Hull King George Dock on 14 June last year.
The officers carried out a search of the vehicle and found nine would-be illegal immigrants hiding among clothing in the back of the van.
Hull Crown Court heard how investigations by the UK Border Agency led officers to his acomplice Mohamed Ghafil Al-Kulefi. He was arrested a month later at his home in Sheffield, and initially claimed that he had never met Mohammed. However, further investigation revealed that he had hired the van and had been in frequent telephone contact with Mohammed both before and during the trip to pick up the stowaways.
Dutch national Mohammed and Kuwaiti, Al-Kulefi, pleaded guilty to nine counts of conspiracy to commit a breach of immigration law at an earlier hearing. 
All nine stowaways were removed from the country by the same ferry.
Simon Walker, Regional Director at the UK Border Agency said:
"People smuggling is a serious crime, which exploits some of society's most vulnerable and desperate people. The sentences handed out today reflect the severity with which those involved can expect to be treated.
"This case demonstrates the controls we have in place at all our borders. It also illustrates the resources that the UK Border Agency is able to call on to make sure that those who seek to abuse the UK immigration system are brought to justice."
Al-Kulefi, 40, of Pitsmoor Road, Sheffield, was jailed for six years.
Mohammed, 42, of Leverton Gardens, Sheffield, was jailed for five years.
The van purchased for £2000 is now subject to forfeiture.
Published 30 April 2012