PCTs to be added to the EPS authorisation directions from 1 December 2012
The national electronic prescriptions service (EPS) directions evaluation panel have approved 33 primary care trusts to be added to the EPS …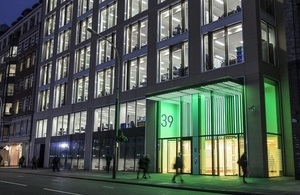 The national electronic prescriptions service (EPS) directions evaluation panel have approved 33 primary care trusts to be added to the EPS Directions.  The next stage will involve the PCTs being listed here as the beginning of the three month notice period.
Release two of the Electronic Prescription Service (EPS R2) allows the electronic transfer of prescriptions between prescribers and dispensers. Dispensing contractors can deploy EPS R2 whenever they want.  Prescribers however cannot use electronic signatures needed for EPS R2 until their PCT is included in the EPS directions.
To ensure that there is a level playing field and all dispensing contractors have an opportunity to respond to their local prescribers' change in status, there must be a three month notice period between any announcement that a PCT will be added to the directions' schedule and the updated directions being issued.  This will allow dispensing contractors an opportunity to prepare to receive electronic prescriptions.
The list of the 33 PCTs to be added to the directions are:
Barking and Dagenham PCT
Barnet PCT
Bournemouth and Poole Teaching PCT
Bristol PCT
Camden PCT
Enfield PCT
Halton and St Helens PCT
Harrow PCT
Hartlepool PCT
Havering
Knowsley PCT
Leicester City PCT
Lewisham PCT
Middlesbrough PCT
NHS Ashton, Leigh and Wigan PCT
NHS Calderdale PCT
NHS Gloucestershire PCT
NHS Kingston PCT
NHS Richmond PCT
NHS Stoke on Trent PCT
NHS Sutton and Merton PCT
NHS Wandsworth PCT
North Somerset PCT
Plymouth Teaching PCT
Redcar and Cleveland PCT
South Birmingham PCT
South Gloucestershire PCT
Stockport PCT
Stockton on Tees PCT
Surrey PCT
Swindon PCT
Torbay PCT
Wiltshire PCT
The publication of the list of PCTs to be added to the directions on 1 December 2012 on the DH website signals the commencement of the three month notice period. This will bring the total number of authorised PCTs to 116 from 1 December 2012.
Published 31 August 2012