Pay transparency in the public sector
On 23 May 2012, HM Treasury published a review of central government appointees. The review identified the number of off payroll engagements…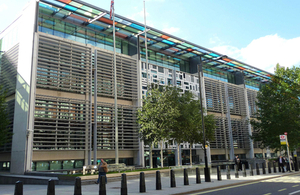 On 23 May 2012, HM Treasury published a review of central government appointees. The review identified the number of off payroll engagements worth more than £58,200 per annum across central government - and made recommendations to improve the transparency of these kind of arrangements. The public have a right to expect that their interests are being protected when appointments, particularly senior appointments, are being made. The full review and recommendations can be found at www.hm-treasury.gov.uk (external link).
Call for transparency on local government pay arrangements
Local authorities are each employers in their own right and are not directly covered by the Treasury's Managing Public Money Guidance, which audits senior civil service appointments, and were not included in the review. However, Bob Neill has today publicly written to the Local Government Association to encourage the sector the follow similar principles to those in the Government's policy.
In addition, the Localism Act now requires councils to publish and be accountable for their pay policies, helping to ensure that local remuneration arrangements - particularly for chief officers - provide value for money for the whole of the public sector. In February, the Government published associated guidance on Openness and Accountability in Local Pay which states that local authorities should review the terms of senior appointments, particularly where arrangements could be perceived as seeking to minimise tax payments.
The Secretary of State has said that transparency and openness must be the default setting for the way councils do business. Councils are now expected to have regard to a Code of Recommended Practice for Local Authorities on Data Transparency published by this Government, which covers all their data publications including senior salaries and payments to contractors over £500.
Pay transparency in the Department
No senior staff in the Department for Communities and Local Government are paid by means of payments to a limited company in lieu of a salary.
In the interests of transparency the Department has published a short list of individuals, currently paid off payroll where the cost is in excess of £58,200 per annum. These were primarily specialist contractors. There is no suggestion that there were any inappropriate tax avoidance arrangements by these specialist contractors.
The Department is leading the way on transparency across Whitehall. It was the first to publish all its expenditure over £500 and it now routinely publishes spend data, ministerial data and senior staff data, as well as new contracts and tenders.
Images
Published 23 May 2012