Paterson attends All-Ireland senior final at Croke
Owen Paterson MP watches senior final match and Croke and meets Irish Foreign Minister, Micheal Martin.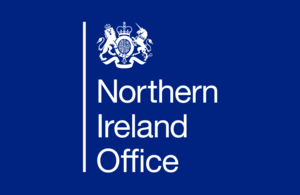 Owen Paterson MP has said that the Down team had every reason to be proud of their 'brave and spirited' challenge in the All-Ireland Senior Football Final.
Mr Paterson is the first Secretary of State for Northern Ireland to attend the All-Ireland Senior Football Final at Croke Park, Dublin.
After the match between Down and Cork, Mr Paterson said:
It was a huge pleasure to be part of this great sporting occasion. I really appreciated the warm welcome extended to me and Julian King, the British Ambassador to Ireland, from GAA officials and fans. It shows, once again, how relations between the UK and Ireland have been transformed over the years.
The Secretary of State went on to congratulate Tyrone on winning the minor final.
Mr Paterson mixed business with pleasure meeting Irish Foreign Minster, Micheal Martin before the senior game.
On Monday, Mr Paterson will meet the Irish Justice Minister, Dermot Ahern before returning to Belfast for a meeting with David Ford and officials from the Department of Justice NI.
Published 20 September 2010