Press release
Partnership working key to tackling country's deficit, says David Jones
Welsh Office Minister David Jones today called on members of the Welsh Local Government Association (WLGA) to work with the Coalition Government…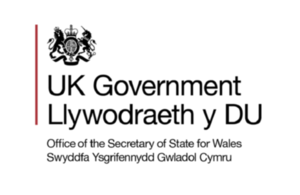 Welsh Office Minister David Jones today called on members of the Welsh Local Government Association (WLGA) to work with the Coalition Government and the Welsh Assembly Government to make life better for every citizen in Wales.
Addressing the WLGA annual conference in Llandudno Mr Jones said that the Coalition Government's priority was to tackle the deficit but that local government would have an opportunity to put forward their own ideas for finding savings and reducing the deficit.
Addressing the conference Mr Jones said: "You will have heard a great deal about the challenges that we all face across the UK and to which Wales is no exception.  I do not believe that we can build a better future for this country - which is surely something we all want - unless we work together.
"This Government's priority must of course be to tackle the deficit.  As the Prime Minister made clear last week, it is imperative that we take urgent action to repair the public finances.  That is the only way we can create the confidence needed for sustained economic recovery.
"We have been very clear that any action taken must be done in a way that protects the poorest and most vulnerable in our society.  And in a way that unites our country, rather than divides it."
Mr Jones added: "We in Government want to work constructively with Welsh ministers, the Assembly, local authorities and our other partners across Wales.  We understand of course that the Assembly Government have their own commitments and priorities.  So we have given them the freedom and flexibility to postpone all or part of the necessary spending reductions until next year.
"We also want to make sure that people, businesses and organisations across the country - including local government - have the opportunity to put forward their own ideas for finding savings and reducing the deficit.
"The cuts that have to be made will affect each and every one of us, so it is right that we should all have the opportunity to have our say.  We want to create a new approach in which ideas are shared, improved and adapted so that we can all benefit from innovative ways of generating efficiencies, wherever and whoever those ideas come from.
 "In Wales, uniquely, we have administrations of all colours at various levels of Government.  But, although we come from different political traditions, we do - or should - have one common aim: to make life better for every citizen of Wales.
"It is up to all of us to work together - Whitehall, the Assembly Government and councils right across Wales - to make this aim a reality."
Published 17 June 2010